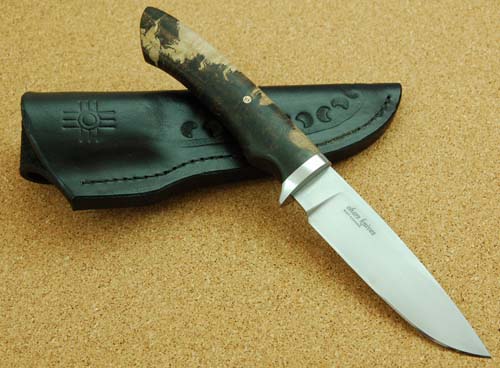 Steel: CPM154CM,

CTS XHP




Thickness: 1/8"

Blade Length: 4 1/2"

Length Overall: Approx. 9 5/8"

Blade: Flat Grind

Starting at: $425 USD

Prices may vary with client choices.

Ordering Info

The Eraho Hunter is a Hidden Tang knife built for a medium to large sized hand. From hunting to hiking this knife is a great companion.