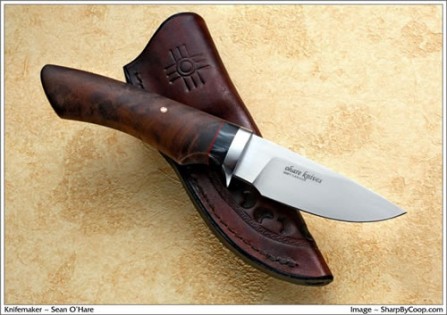 Steel: CPM154CM,

CTS XHP



Thickness: 1/8" or 5/32"
Blade Length: 3 1/4"
Length Overall: Approx. 7 1/2"
Blade: Flat Grind
Starting at: $350 USD
Prices may vary with client choices.
Click for Ordering Info
The Sparrow is a Hidden Tang knife built for a small to average sized hand. It's compact blade makes it well suited for day to day tasks and is an excellent knife for small game. This particular Sparrow has an S30V blade, Stabilized Walnut handle with black Synthetic spacer, 416SS Guard, and mosaic pin which goes through the hidden tang. Click Here to see an example of the Sparrow in Damascus.