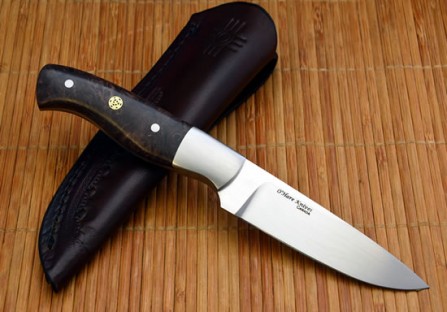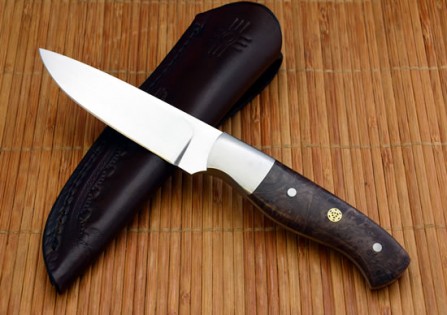 Steel: CPM S35VN, CPM154CM
Thickness: 1/8"
Blade Length: 3 7/8"
Length Overall: 8"
Bolsters: 416SS
Blade: Flat Grind
Starting at: $395 USD
Prices may vary with client choices.
Click for Ordering Info
The Starling is a full tang knife that fits the Bird & Trout style very well. It has dove tailed bolsters and sports a stabilized wood handle. The Starling fits a small to medium sized hand very well.